Research Archive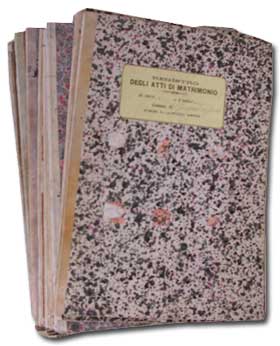 This section of the site will be the most difficult to complete, so please be patient. For more than two decades, the author has been researching and collection source documentation for various members of the di Tota family, both in the United States and in Campobasso, Italy. The collection includes many birth, marriage, death, and burial certificates, as well as entries from city directories, newspaper articles and obituaries, census schedules, and the all-important passenger arrival records that connect the North America with Europe for the di Tota family.

American Immigrant Wall of Honor


Cemeteries


Church Records


City Directories


Military Records


Naturalization Records


Obituaries


Passenger Arrival Records


SSDI (Social Security Death Index)


U.S. Federal Census


Vital Records (Birth, Marriage, Death)


Italian Web Sites
As time allows, more will be put in this section, so please be patient. If you have something you'd like to share for this part of the site, please contact us at your earliest convenience.